G4T4 is a fusion of collaborative and mobile robots. Our mobile cobots can move autonomously between different workstations, transport materials and switch from one job to the next without any trouble. Thus G4T4 – Mobile Cobots enable new possibilities in handling and logistics automation.
USPs of
G4T4 - Mobile Cobots
Use Cases
G4T4 - Mobile Robots
our Partners for
G4T4 - Mobile Cobots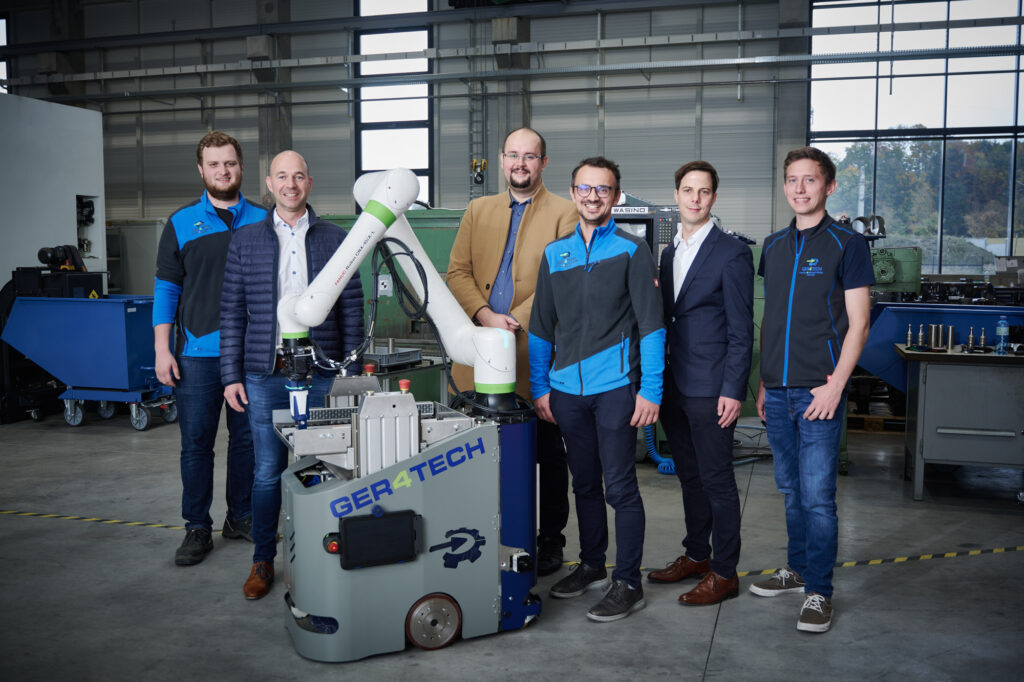 A photo with the Project partners; GER4TECH, FANUC and incubed IT
Use our contact form for a funding check. Our partners will carefully review your request and get in touch with you.
We look forward to talk to you and are happy to exchange ideas on all aspects of mobile cobots.
Telephone: +43 7672 310 81
Gewerbepark Mitte 5
4846 Redlham
Austria
Mo.-Th. 06:00 - 15:00 CET
Fr. 06:00 - 14:00 CET